#The Flying Circus – July 01, 2021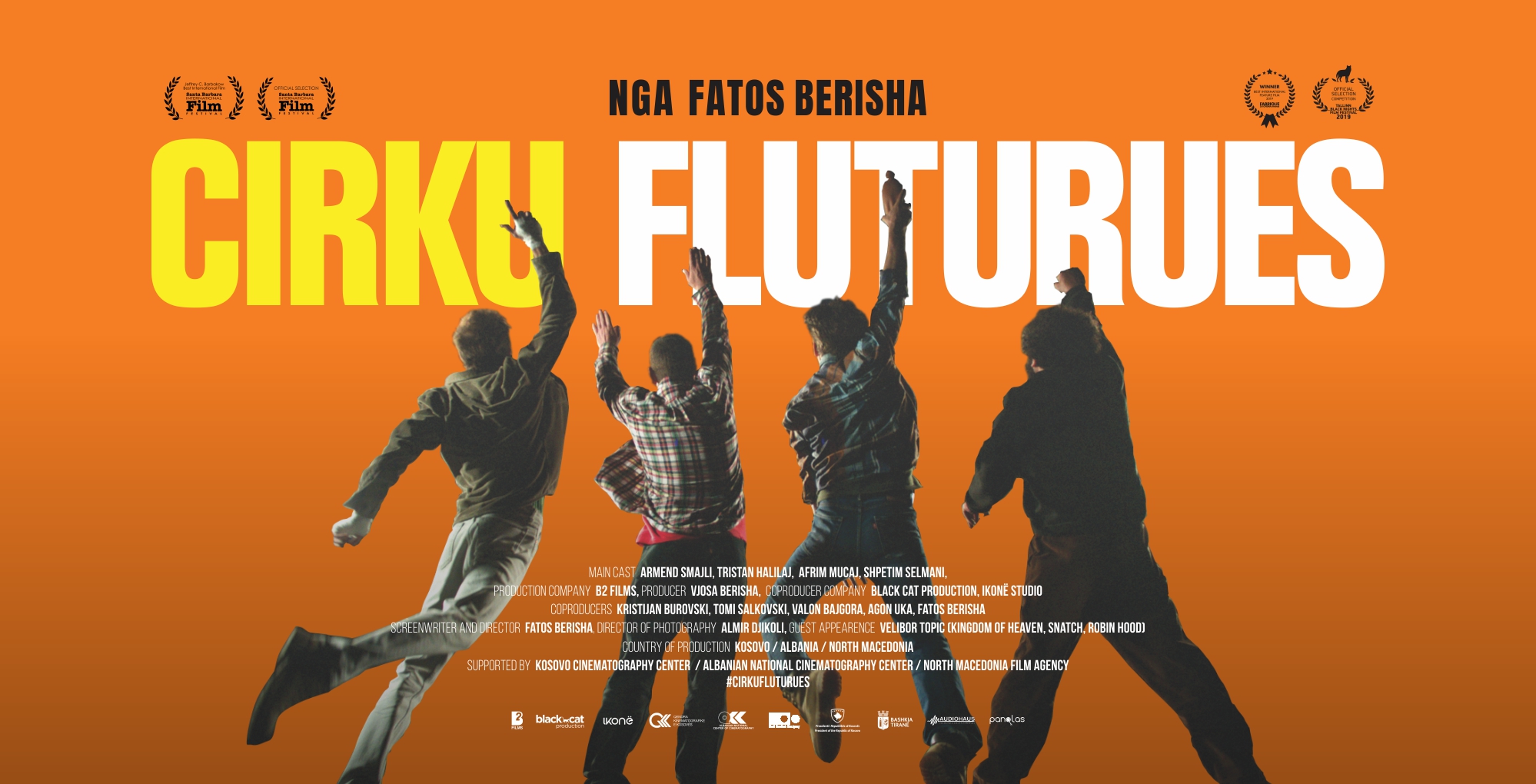 Drama; 1 hr 55 min
Four comedians trapped in a tragedy.
A troupe of actors from Kosovo weigh the risks of illegally crossing the border into Albania in the hope of meeting their idol, Monty Python's Michael Palin.
Starring: Armend Smajli, Afrim Mucaj, Shpëtim Selmani, Tristan Halilaj, si dhe role të tjera: Velibor Topiç (i njohur nga filmat 'Snatch', 'Robin Hood' 'Kingdom of Heaven'), Luan Jaha, Shkumbin Istrefi, Armond Morina, Vedat Bajrami, Rromir Zalla, May-Linda Kosumoviç, Doresa Rexha, Esela Pysqyli, Krist Lleshi, Rita Gjeka, Fisnik Ademi, Ermir Jonka, e të tjerë.
Directed by: Fatos Berisha